While other competitors may offer certain low trace metals on their products Essential Minerals is proud to have the lowest trace metal profile on the market.  A few of our differentiators are listed below:
Naturally Pure No chemical modifiers or additives used in the manufacturing process

High Purity (>99%)

Multiple product sizes between 4 and 20 micron

Certified as acceptable for use in organic production

Ultra-Low Trace Metals including the following:

Lead less than .125 ppm

Cadmium less than 0.4 ppm

 Arsenic less than 0.5 ppm

Aluminum less than 50 ppm

Iron less than 50 ppm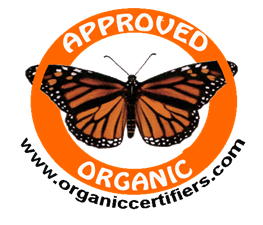 Is there a difference with our material being certifiend for organic use?
Structurally there is no difference in our Calcium Carbonate versus any of our competitors.   The difference lies in the naturally pure material we can offer that has no residue of chemicals that may be used during the milling or purification process of Calcium Carbonate.
All of this is possible due to the high quality ore from our quarry and the fact our process was designed from the ground up to not require any purification or processing chemicals. In a simple view of our supply chain the ore is extracted,  placed in individual bulk bags to protect from any elements during transport and stored at our New Castle Facility before processing.  From there the ore is milled and packaged to the specific size required by our customers without the use of chemicals or grinding aids such as Propylene Glycol.
The result is a product that is naturally pure and completely free of any additives. Our trace metals such as lead, cadmium. and aluminum are ultra-low while still offering you an assay greater than 99% with virtually no insolubles.  Not only are you receiving a high-quality product from Essential Minerals, but you are also receiving a product with no residue from any chemicals normally required for purification or grinding aids used during the milling process.
While our material is  Kosher and Halal certified, this product has been certified as acceptable for use in organic production in accordance with the USDA National Organic Standards.
Whether you're looking for a calcium source for you pharmaceutical or food applications our material is a perfect drop in replacement to your current supply and more importantly an option for your organic applications.